National Volunteer Week – A Celebration
To coincide with National Volunteer Week 2017 Healthwatch Hertfordshire invited their 50+ volunteers to a celebration event in Welwyn Garden City on a very wet Tuesday on 6th June.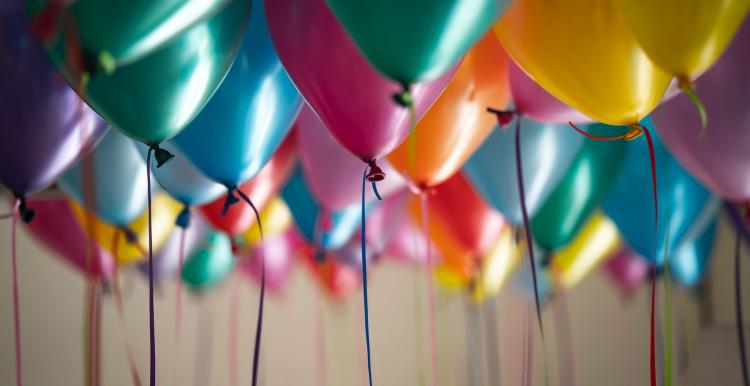 Michael Downing, Chair of the Trustee Board opened the event
This gave us an opportunity to reflect on the massive contribution that millions of volunteers make every year across the UK and to recognise the fantastic contribution made by our own team of volunteers – over 2,000 volunteer hours in the past year. Going forward we would like this June event to become a regular feature in the Healthwatch calendar.
It gave us an opportunity to be part of the UK's biggest celebration of volunteering recognising the contribution of 21m people who volunteer in their communities across the UK.  Volunteers who give their time and make a difference to individuals and communities every day by helping to deliver services and projects, improving the environment and spending time with people who may be isolated or lonely.
We know that UK volunteers contribute an estimated 23.9 billion to the economy from supporting small grass roots organisations to larger household named charities across the country.
At a local level
It was an opportunity to thank our volunteers personally, to recognise their achievements and to reflect on some of the excellent work that they do.
Attendees heard from long standing volunteers themselves.
Meg Carter, Chair of the Quality and Improvement Sub Committee and a member of the Representation Committee, talked about different volunteer roles and our involvement with a wide range of activities including:
Care Home and Dental Enter and View visits
A Pinehill Hospital visit where young people from a local school were invited to comment on accessibility and customer focus
A GP Access Project and
A Mystery Shopping Exercise
All of which are aimed at improving quality for service users.
Her presentation was followed by a double act from Virginia Kirri-Songhurst and Sally Gale who both have medical backgrounds, and have much experience as Authorised Representatives for our Enter and View Programme.  They talked about:
their approach to the visits
what they look for on a visit and
how their report recommendations can help to make a difference to the lives of care home residents and their families.
Thank you and Certificates
The day culminated with the presentation of certificates to recognise the valuable work of our volunteers followed by a magnificent magic show put on by our in-house magician Paul Regan and supported by Brendan Rodriques.