Barbara Birch: Volunteer Interview
Barbara is an Enter & View Authorised Representative and has been volunteering with us since 2016.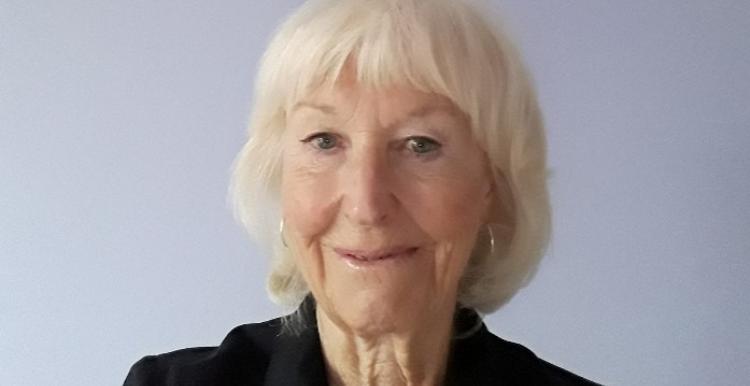 Why did you choose to volunteer for Healthwatch Hertfordshire?
I had been considering doing some voluntary work for some time after I retired, but didn't want to commit to a regular attendance pattern as I had other demands on my time and also wanted the freedom to travel when I pleased.
I heard about Healthwatch when I listened to a talk about "Enter and View" at my local Osteoporosis group and felt that I could be of some use to them. There were no fixed hours and I knew that I wanted to become involved in something so worthwhile.
What has been the highlight of your time volunteering since March 2020?
March 2020 was when we went into lockdown and I was on my own for three months. However, I was able to continue feeling useful as I was involved in finding out if cancer patients were able to access help and support during this period when the emphasis was on keeping the NHS safe.
You can read more about this project here.
What motivates you?
The need to feel that I have achieved something each day, and my experiences of the National Health Service throughout my life. These experiences made it clear to me that there is a lot to admire about the NHS, but by nature of it being run by humans, some things do get overlooked. I just wanted to be part of the team that can help to make things better!
The experiences I had related to my own health concerns, and those of my family:
Twenty five years ago my mother was put into a care home 200 miles away from where I lived and she changed from being a feisty 77 year old to an acquiescent old lady who didn't recognise her own granddaughter.
The battle I had with my GP for over twenty years to get treatment for osteoporosis after watching my mother end up in a wheelchair - and I'm now listening to my daughter trying to get a telephone appointment with her GP to discuss the results of her DEXA (bone density) scan.
Watching my partner fight cancer for ten years, attending all the support group meetings with him, until he finally died earlier this year after being put on a trial that caused him unnecessary suffering.
Outside of volunteering, what is important to you?
Well, obviously my family. I also love to travel and have been fortunate to visit many countries in the last ten years. I lived in Spain for quite some time and keep in touch with many people that I knew there. I also have started going to a Spanish conversation group as I haven't been able to spend time there in the last two years.
Update January 2022
Like most organisations our volunteering activity has been constrained during the pandemic and we currently have no volunteer vacancies.