Covid-19 Patient Experiences – What can Hertfordshire learn?
Our report on people's experiences of health, social care and community support during the pandemic is published today. It contains the views of more than 660 Hertfordshire residents. Find out what people told us.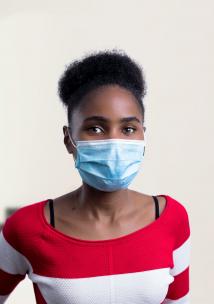 Background
During lockdown and beyond, communities have celebrated the NHS and all those who have continued to put their own health at risk to deliver what services they can during this pandemic. However, there have been considerable challenges and concerns raised both nationally and locally about how patients have been affected.
What We Did
We undertook three surveys between May and July 2020. One survey looked at how Covid-19 had affected mental health, another asked about shielding, and the last focused on health and social care generally. In total, 667 people responded to the surveys.
What We Found
In summary, local people said poor access to dental services, an increase in mental health problems, communication failings and over-use of technology were key health issues that needed to be addressed as a result of the pandemic.
Patients consistently said they valued good communication and really appreciated the help provided by voluntary and community organisations during the pandemic.
Those shielding said where there was a lack of contact from GP's and clinicians, this had caused anxiety and negatively impacted their mental health. They said shielding information had been generalised and not specific to a patient's particular condition. These patients said they would have benefited from a follow-up call with personalised information about what shielding meant for them and where they could get more help.
The full findings can be found in the Covid-19 Patient Experience: Learning from Hertfordshire Report and a summary found in the short report – both available below.
What happens next?
The findings and recommendations in this report are being shared with Hertfordshire service providers and commissioners to assist them in rebuilding improved health and social care services – both in the short and long term.
Read some of the initial responses below:
The coronavirus pandemic has had an enormous impact on all of our lives and we know that it is likely to have a lasting impact on our communities for the short, medium and long term. As we try to focus on rebuilding our communities, it is hard to overstate the importance of us setting the right priorities for that journey which is why this report by Healthwatch is vital as the approach will be shaped by some of those most affected.
This report from Healthwatch provides really valuable insight into how people have experienced services during the pandemic. We will look at this in detail and we will use it to help us plan and drive the next stage of our handling of the covid-19 pandemic and some of the longer term issues the report raises.

David Evans, Managing Director, Herts Valleys Clinical Commissioning Group
The Healthwatch report 'COVID 19 Patient Experience: Learning from Hertfordshire' offers valuable insight into service user and public experience during a very difficult period nationally. It piece of work that we welcome, we are continuously striving to improve and a key part of this is making changes based on the feedback from service users.
Read the full report and recommendations here