Breaking down barriers to cervical screening
Cervical cancer screening is currently at record lows in England, yet some women with physical disabilities who want this life-saving test are finding it hard to access screening.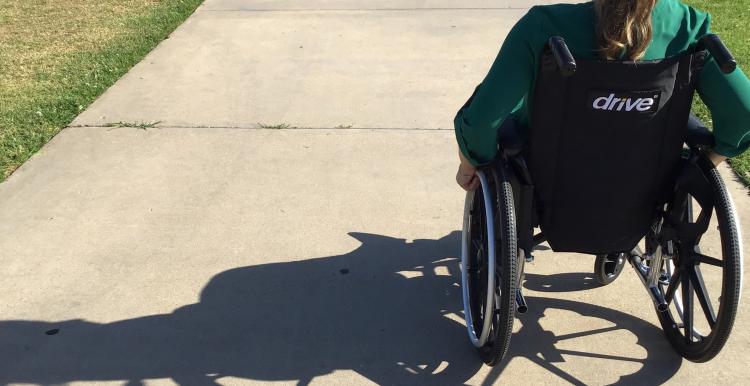 National research from Jo's Cervical Cancer Trust shows many women are reluctant, or find it difficult, to access cervical screening. In some age groups, as few as one in two women are taking up the invitation for this potentially life-saving test.
However, research also shows that women with physical disabilities who want to be tested often can't access services. While there are examples of good care, some women say they can't get their wheelchair through the door of the GP surgery, while others have been told equipment such as hoists or adjustable beds are not available to them and many have faced stigma and misconceptions.
The inequality we have found is stark, with many women reporting experiences that are simply not acceptable. This postcode lottery means some women are missing out on a test that they have a right to access. A test that could potentially save their life.
The charity surveyed 335 women with a physical disability, or physically debilitating symptoms as a result of a long term health condition, and found:
88% said it was harder for women with physical disabilities to attend or access cervical screening
63% said they had been unable to attend cervical screening because of their disability
49% said they had chosen not to attend cervical screening in the past due to previous bad experiences related to their disability, or worries about how people might react.
Based on these findings, Jo's Cervical Cancer Trust recommended:
National support to address inequity in access
Each GP practice to review their policies and practice and ensure pathways or adjustments are in place to ensure every woman can access cervical screening
Care Quality Commission and health inspectorates to regulate access in general practice
Research looking at the most effective way of offering cervical screening to women with a physical disability, including feasibility of HPV self-sampling
Sample taker training, and refresher training, to include potential needs and adjustments that should be considered for women with a physical disability.
Know your rights
Every woman between the age of 25 and 64 has a right to cervical screening. It is the responsibility of providers, namely GP practices, to ensure this can happen and each should review existing policies and practice. GP practices are obliged to make reasonable adjustments for people with a disability when accessing services.
Have you had problems or concerns accessing cervical screening? Tell us about your experiences so we can help improve things.