What do I do if I'm unwell over the festive period?
It can be difficult to know who to contact and what to do if you are unwell during the festive period. Here you'll find a list of services and when best to contact them.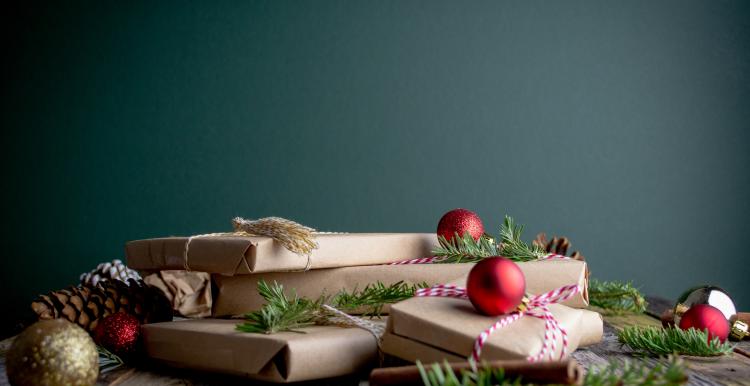 Please note, the Healthwatch Hertfordshire office closes at 1pm on Christmas Eve, Friday 24 December, and will re-open at 9am on Tuesday 4th January, 2022.
In a health emergency or if you have an urgent medical issue
If you, or someone you are close to is experiencing a health emergency, please call 999 immediately.
If you have an urgent illness or injury that isn't life or limb-threatening, please contact NHS 111 online or call 111. NHS 111 is available 24 hours a day, seven days a week.
If you need urgent mental health support, call 111 and choose option 2 to speak to specially trained staff. The Mental Health Helpline provided by Hertfordshire Partnership Foundation Trust (HPFT) is also available 24/7 via freephone 0800 6444 101.
If you have a safeguarding concern, you can raise this by calling 0300 123 4042.
When to contact your GP
(Information dated 20.12.21 Help us help you through our three major health challenges this winter | A Healthier Future)
If you've been unwell for more than 48 hours and need medical help, you should be able to book an appointment with a healthcare professional at your GP practice.
Although GPs are asking the public to use services wisely as the local health system faces the triple challenge of traditional 'winter pressures', patients with COVID-19 and speeding up the delivery of the vaccination programme, urgent or emergency care and other critical services, such as cancer diagnosis and treatment, will continue to be prioritised.
Please continue to attend any booked appointments – your practice will ring you if they need to make a change. There is no need to ring them.
If you have diarrhoea, vomiting or symptoms of COVID-19, seek health help advice online or over the phone – please don't risk closing down a health centre or making others very ill by arriving at a health setting unannounced.
If your health concern is non-urgent
If your health concern is non-urgent, a minor illness or a question about medication, the NHS website is the best place to start, just visit www.nhs.uk.
If you need more help for your symptoms, your local pharmacy will help you without needing an appointment.
Pharmacists are qualified specialists, and most pharmacies have a consultation room where you can talk in private. They also know what symptoms to be concerned about and will advise you if you need to see a GP or another health service. 
A number of pharmacies will be open for a few hours on each public holiday. For pharmacy opening times over the festive period, please go to NHS England website.
Covid-19 Vaccinations and Boosters
If you need information about Covid-19 or boosters, you can take a look at our online articles or external websites:
Staying Safe this Festive Season
You can play your part in preventing outbreaks of Covid-19 in Hertfordshire by following these simple actions:
Remember hands, face, space and fresh air
Get fully vaccinated as soon as you can and get your booster if eligible.
I would like to wish everyone a restful Christmas break and a very happy, healthy New Year. I want to thank the team and Board for all their hard work and contributions this year and a big thank you to all those people who spoke to us and allowed us to use their patient voice to improve services. Your feedback is vital to the work we do.