Concerns about dental care at a record high
Healthwatch England research has provided a stark reminder that decision-makers must act quickly to improve dentistry.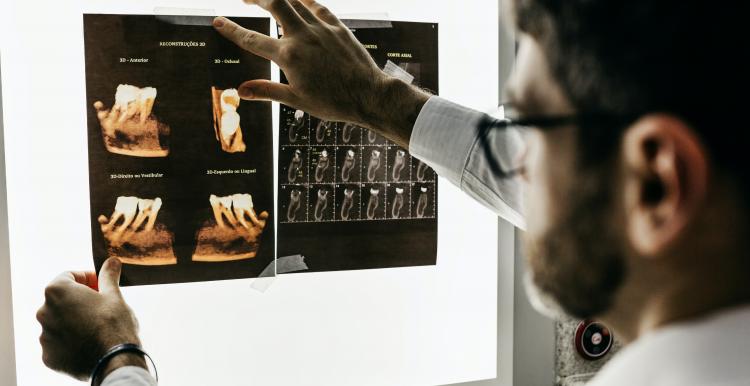 Analysis of 8,019 people's experiences of NHS dentistry between April 2020 and September 2021 showed that:   
Four in five people report struggling to access NHS dental care, including emergency treatment.
Some dental practices have either shut down or gone fully private, while others have used up their total NHS capacity and are asking people for private fees instead.
People find it hard to get up-to-date information about which practices are taking on new patients because NHS and dentists' websites aren't updated regularly.
Many vulnerable people, including children, disabled people and those living in care homes are suffering the most. 
Parents are struggling to find a practice that will take children as NHS patients, so some children as young as five-years-old are putting up with painful symptoms and can't eat.
Some parents reported that dentists are willing to take on a child as an NHS patient as long as the parent registers as a private patient (though NHS.UK says dentists shouldn't do so). 
Access to NHS dentistry has been one of the most significant issues people have raised with us over the past 18 months. Not only have we seen a large increase in the volume of feedback and a huge increase in the amount of negative sentiment, but this trend is showing no signs of slowing.
The system in crisis
Hertfordshire Local Dental Committee Secretary Peter Tatton said that the pandemic has exacerbated historic issues with NHS contracts and made it even more difficult for patients to get treatment.
He said practices with an NHS commitment have been asked to prioritise those in pain and vulnerable groups, over routine appointments.
Quote – Peter Tatton, Hertfordshire Local Dental Committee Secretary 11.11.21
The number of patients dentists could care for has been slashed and the new rules governing dentistry have created a substantial (and growing) backlog of need. At the same time, these rules have made the dental teams' working life miserable - forced to work in masks sealed to the face and dressed in protective clothing that feels like wearing a shower curtain.
He said local dentists were well aware of the problems facing patients and NHS dentists were working to change the current system, joining ongoing campaigns for reform. You can read Peter's full statement below in the attached PDF.
Advice if you need to see a dentist
What to do if you need urgent help
If you need to see a dentist urgently – for example, if your condition is impacting on your ability to eat, sleep and work – contact your local practice to see if there are any urgent appointments available.
If this is not possible, you can access an urgent dental appointment by calling 111.
It is important to tell the call handler about the impact the toothache/condition of your mouth is having on your life.
What should I do if I am looking for a routine check-up?
If you require routine treatment, you may find that practices have limited availability and longer waiting lists. Some waiting lists may be as long as three to nine months, but the important thing is that you do join a waiting list.
If you are looking for an NHS dentist, you can find a list at: 
https://www.nhs.uk/service-search/find-a-dentist
It's important to remember that dental practices do not have catchment areas like GP Practices do, so you can always look further afield if you're able to travel.
Working together to make decision-makers act
Help us make decision-makers act by:
Continuing to tell us when you've had difficulty finding a NHS dentist to treat you when you were in serious need of treatment – we will share this with NHS England and Improvement (NHSEI) East of England and the Local Dental Network Chairs to see what can be done.
Telling us about your experiences of dentistry generally, so that Healthwatch England can add this to their national campaign for changes to dentistry.
Writing to your MP explaining the problems you are having with local dentistry and how urgent the need for change is.
Read the full statement from Peter Tatton, Hertfordshire Local Dental Committee Secretary here: