Dentistry During Covid-19
Healthwatch England warns the dental care crisis shows no signs of slowing, with four in five people (80%) struggling to access timely care between January and March 2021.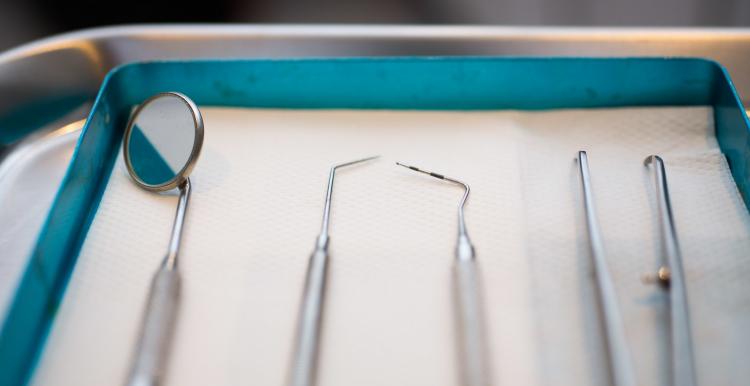 A review of 1,375 people's experiences shared with local Healthwatch found some people were asked to wait up to three years to get an NHS appointment, whilst private appointments were available within a week. 
The patients' champion says the worrying trend of lack of access to NHS dental care continues, as it recorded a 22% rise in calls and complaints about dentistry in the last lockdown.
In Hertfordshire, access to NHS dentistry continues to be a big issue. Common challenges people face include finding an NHS dentist to register with and long waiting times for treatment.
"Caller is 24 weeks pregnant and has a broken and infected tooth. They have tried to register with many dentists in Watford but have been rejected by all of them."
— Healthwatch Hertfordshire.
In other examples nationally, one patient was charged £400 to get one tooth out and another reported being asked to pay over £7,000 for their dentures privately.
Private treatment is not an option for everyone, with many now struggling to pay even for NHS treatment. A separate poll of 2,019 adults commissioned by Healthwatch England found 61% of respondents felt that NHS dental treatments were expensive.
The poll, which looked at people's experiences of NHS dentistry during the pandemic and how it has impacted their future habits, found that over a quarter (27%) of respondents said they either struggle to pay, or avoid dental treatments altogether, because they cannot afford the costs.
NATIONAL DATA  
About one in three (30%) have reported they felt pressured into paying private fees to get all the dental treatment they needed and nearly two in five (39%) reported that they have been charged extra for their NHS treatments.  
Nearly a quarter (23%) feel they will now visit the dentist only when they need treatment, despite clinical guidelines recommending regular dental check-ups to keep people's mouths healthy.   
Demographic groups who have been affected the most by the lack of NHS dental appointments and NHS dental fees include people on low incomes and those from ethnic minority groups – the same groups who have been worst hit by the COVID-19 pandemic.
Reform of dentistry has been under way since 2009. Earlier this year it was announced that NHS England would be taking over the process from the Department of Health and Social Care, but reform plans have yet to be announced.
Healthwatch is calling for greater ambition and urgency from NHS dental reform plans to create more equitable and affordable dental care.
Imelda Redmond CBE, National Director of Healthwatch England said: 

"Limited access to NHS dental care and a spiralling rise of private appointments mean many people are not able to access timely care – and the poorest are hardest hit. Those human stories show that oral health is a social justice and equity issue.

"Reform of dental contracts needs to be a matter of urgency for this Government. New arrangements should include making access to NHS dental services equal and affordable for everyone, regardless of where people live, their income and ethnicity. Failing to act now will result in long-term harm for thousands of people, putting even greater pressure on the already overstretched healthcare system."
If you have visited, or tried to get an appointment at a dental practice in Hertfordshire during the past few months, we want to hear from you. You can share your experience by filling in our short survey at:  
https://www.surveymonkey.co.uk/r/HwHDentalSurvey or call us on 01707 275 978. The survey is open until Monday 28th June 2021.