Planning the Future of Mount Vernon Cancer Services for the people of Hertfordshire
The review of Mount Vernon Cancer Services is moving into a new engagement stage and project organisers want to hear from you. Find out what is happening now and how you can get involved and have your say.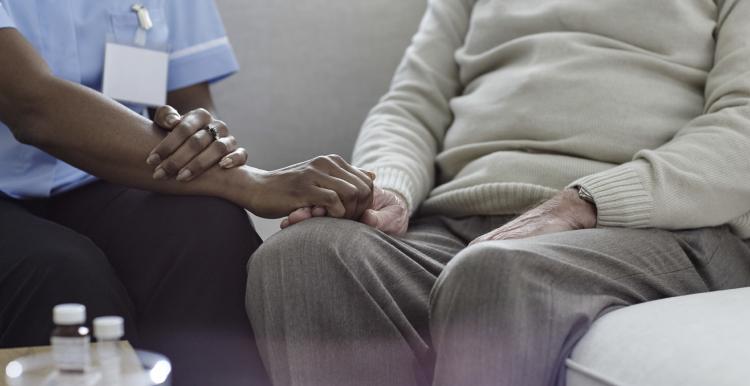 What is being proposed:
The Mount Vernon Cancer Centre Programme Board has recommended that a new single specialist cancer centre on an acute hospital site be developed in conjunction with enhanced local access. This would provide opportunities for local delivery of chemotherapy and nearby options for appointments such as blood tests. The only acute hospital site to meet all the criteria is Watford General Hospital.
Work has begun to explore the feasibility of moving the Mount Vernon Cancer Centre to the Watford General Hospital site.
If the Cancer Centre moves to Watford, the Cancer Centre would be adjacent to the Watford General Hospital, run separately, but benefiting from co-location of certain key clinical services.
However, some patients would still struggle with access and travel times to Watford (patients from East and North Hertfordshire, South Bedfordshire and Frimley are most affected by long journey times for radiotherapy) so a second networked radiotherapy unit may be warranted.
The second radiotherapy unit would need to be co-located on another acute hospital site - either the Lister Hospital in Stevenage or the Luton and Dunstable Hospital in Luton, depending on which offers greater benefit to patients in terms of improved access and safe care pathways.
Any decision will involve working with both hospital trusts to consider if they have space to accommodate the unit, reviewing relative access considerations and undertaking patient engagement over the next two months (June / July).    
How to get involved
NHS England and Improvement East of England are setting up new patient and public groups to help plan the future Cancer Services. These include:
The options for radiotherapy services
Building design and layout of a new Cancer Centre
Transport and access to a new Cancer Centre
Engagement with those with learning disabilities
Detailed information about the groups and how to book on them, as well as information about the review, can be found on the website at Mount Vernon Cancer Centre review (mvccreview.nhs.uk)
All groups will be hosted on the "Zoom" platform.
You can also send any written feedback or comments to the following address:
MVCC Review, Direct Commissioning, NHS England, Charter House, Parkway, Welwyn Garden City, AL8 6JL
Background
Shortlisted options for cancer services have been developed and tested against criteria agreed by the Mount Vernon Cancer Centre Programme Board to create a preferred option. Patients and the public have also provided input into the criteria.
A full Public consultation on the Mount Vernon Cancer Services is likely to take place between June and October 2021, though this is dependent on when funding is found for the required building work. Check back here for more updates.