Healthwatch England investigates GP access during COVID-19
The COVID-19 pandemic has fundamentally changed the way people access their GP practice and a report by Healthwatch England has found not everyone is pleased with these changes.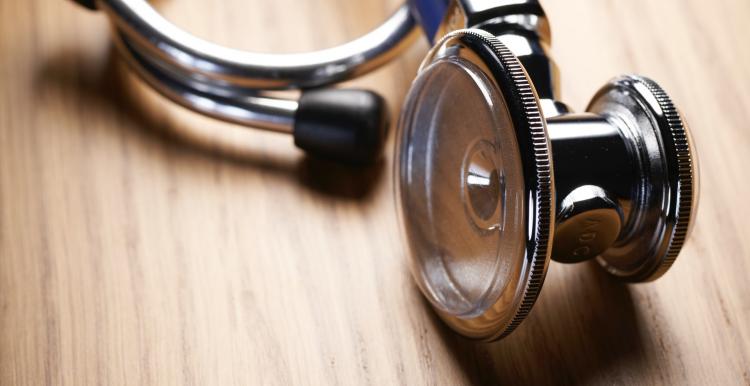 Background
Instead of phoning for an appointment or walking-in to a surgery, access to care has rapidly moved to online bookings, and video and phone consultations. To understand how remote appointments were working for people, an extensive review of almost 200,000 people's experiences was undertaken. These views were shared with the Healthwatch network and partner research between April 2019 and December 2020.
What did people tell Healthwatch England?
Communication: Communicating information about changes to services because of COVID-19 has not been a top priority for all GP practices. 
Booking an appointment: By autumn 2020, people started telling us about long waits when phoning services. People also told us about problems booking appointments because of triage systems and not being sure when their GP or other healthcare professional would call back, leaving people feeling anxious.  
Appointments not meeting people's needs: Remote GP appointments haven't met everyone's needs. While telephone appointments are convenient for some, others are worried that their health issues will not be accurately diagnosed. 
Access to regular treatment and medication: People also struggled to get appointments for regular health check-ups, treatments and medication reviews. As a result, they were unable to get the medication and treatment they needed to manage their condition.
What have people in Hertfordshire told us?
Some patients have experienced difficulties getting through to speak to reception at their GP Surgery, as the answerphone messages can be 7-8 minutes long. When the patient does eventually get through to reception, they have commented that the receptionists sometimes act as 'intolerable gate guards who seem to do their best not to help patients'.
One patient was due a medicine review in spring 2020, but it was rolled over to spring 2021. In summer 2020, a relative found out that other patients at that surgery had been reviewed by telephone. The client felt it was because of their age that their review hadn't been converted to a call, and that made them feel 'worthless' and 'written off'.
We also heard from patients whose medication was being withheld by GPs until they could access a blood test either at hospital or the GP Surgery. This resulted in a reduction in one patient's quality of life until the matter could be resolved. The client stated: "I can barely get out of bed. I've been looking online to find home blood tests (paid for) but the ones I have done so far have been 'inconclusive'. My friend has been helping me to pay for them."
What happens now?
NHS England will be asked to commission a formal review into how people have accessed GP services during the pandemic and their experiences.
GPs will be told to review their patient registration processes.
All GP websites must provide and maintain timely information about how to contact a GP to book an appointment and ask for help.
GP practices must consider the differing communication needs of patients and adapt methods of communication accordingly.
Wherever possible, GP services should offer patients a choice in the type of appointment they would prefer. Maintaining public confidence that GPs are open and that face-to-face access is possible, must be a clear communication priority.
Healthwatch will help improve the quantity and quality of insight from inclusion health groups, to address inequalities in accessing GP services.