The Care Quality Commission (CQC) has investigated 'do not attempt cardiopulmonary resuscitation' decisions made during Covid-19.
The CQC said it was unacceptable for any do not attempt cardiopulmonary resuscitation (DNACPR) decisions to be made without proper conversations with the individual, or an appropriate representative, taking into account their wishes and needs.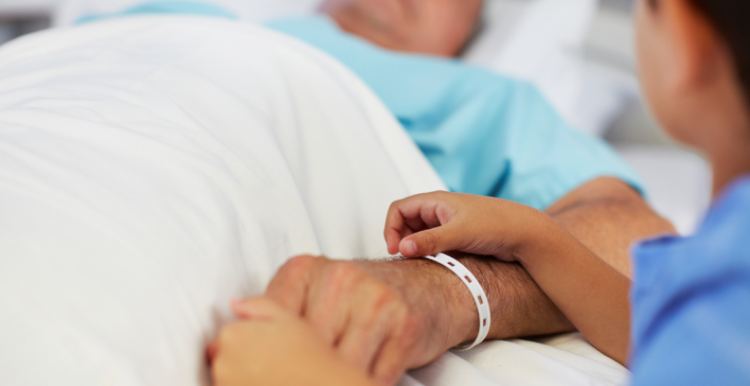 Background
The Department of Health and Social Care asked CQC for a rapid review into how DNACPR decisions were used during the coronavirus pandemic. 
The request was prompted by Healthwatch and other organisations' concerns that they were being inappropriately applied to groups of people without their knowledge.
Questions had been raised about the way DNACPR decisions were being made during the pandemic, with people not properly involved, or even unaware these important decisions were being made about them.
What did the CQC find?
The CQC's Protect, respect, connect – decisions about living and dying well during COVID-19 Report found that despite examples of good practice, some stakeholders, people who use services and their families/carers had heard of 'blanket' DNACPR decisions being proposed – although most were quickly challenged and retracted.
Inspectors also found a worrying picture of poor involvement with people when discussing DNACPR, poor record keeping, and a lack of oversight and scrutiny of the decisions being made.
Rosie Benneyworth, Chief Inspector of Primary Medical Services and Integrated Care at the Care Quality Commission said:

"Personalised and compassionate advance care planning, including DNACPR decisions, is a vital part of good quality care. Done properly, it can offer reassurance and comfort for people and their loves ones – before and during difficult times.

"It is vital we get this right and ensure better end of life care as a whole health and social care system, with health and social care providers, local government and the voluntary sector working together. COVID-19 has brought this to the fore but these are not new issues."
What have people in Hertfordshire told us?
A client's loved one in hospital with COVID was placed on a DNACPR without family consultation and without an interpreter present for the loved one in question (who speaks only very little English). The client said the DNACPR decision could not be adequately explained by doctors and relatives challenged it.
A patient's next-of-kin was not consulted about DNACPR, or even told it existed, for a fortnight after the patient had signed it in hospital. They were very distressed by this, as the patient was living with dementia and they felt the doctors could not be certain the patient understood. The next-of-kin felt it was a breach of trust for them to do this without any family discussion.
What happens now?
The CQC has called for the establishment of a Ministerial Oversight Group – working with partners in health and social care, local government and the voluntary sector – to take responsibility for delivering improvements in this vital and sensitive area.
It states that:
People must always be at the centre of their care, including advance care planning and DNACPR decisions.
Everyone needs to have access to equal and non-discriminatory personalised support around DNACPR decisions, that supports their human rights.
People, their families and/or representatives, clinicians, professionals and workers need to be supported so that they all share the same understanding and expectations for DNACPR decisions.