Having problems with your GP Practice, but not sure what you can do? We can help.
Knowing who to speak to about problems with your GP Surgery can be complicated, especially since GP Surgeries have changed how they talk to patients due to the pandemic. Read on to find out what you can do.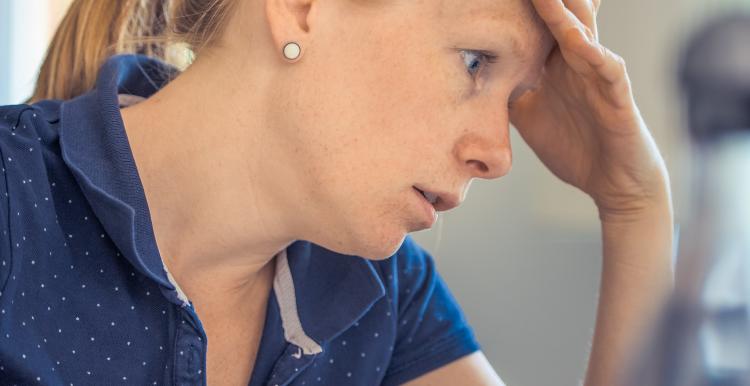 Before and during the pandemic, one of the most common queries we heard from the public was 'how do I get hold of my GP' and 'who do I speak to when things go wrong?'.
Patients have raised a number of issues with us. For example, online appointment booking systems closed in favour of phoning the surgery at 8am on weekdays, or only online bookings available instead of calling. We have also spoken to patients who felt they needed to see the GP for a face-to-face appointment but this was never offered, resulting in reduced care and treatment.
So what can you do to raise these issues with your practice?
Examples of when you might need to speak to the practice manager:
You cannot get a face to face appointment arranged when you feel you need it
There has been a problem with your prescription being sent to the wrong pharmacy, or not sent in time
You are having trouble with a particular GP at the practice
You can't arrange to see/speak to a particular GP/nurse/clinician
You can request to speak to the practice manager by:
Calling the surgery and asking to speak to the practice manager (you may be asked to wait for a call back)
Completing an online contact form on the practice website
Posting your letter to the practice either by hand or recorded delivery.
In any case, you should expect to speak to the practice manager, or hear from them in some way, within 3 working days of them receiving your message. They will listen to your question or issue and try to resolve it as soon as possible in the way that you would like. If they can't resolve it, they should explain why the situation is the way that it is and find out what can be done to improve things for you.
Raising your concerns with NHS England
Who is NHS England?
NHS England jointly commissions GP Services with the local ICB (see below) and is the main contract holder for GP Surgeries to provide NHS services.
Examples of when you might need to contact NHS England:
You cannot get in touch with your GP Surgery
You do not trust the GP Surgery or Practice Manager to handle your concern or complaint appropriately
You can get in touch with NHS England in any of the following ways:
 0300 311 22 33
england.contactus@nhs.net (include 'For the attention of the complaints team' in the subject line)
NHS England, PO Box 16738, Redditch, B97 9PT (as above, on the envelope)
NHS England requests that you include specific information in your contact to them, including permission to share your complaint with the GP Surgery. You can read more about what you'll need to share here. You should receive an acknowledgement of your complaint within 3 working days of NHS England receiving it, and a formal response within 25 working days (approx. 5 weeks). If they cannot give you the formal response within that time then they must let you know.
Raising your concerns with the local Integrated Care Board (ICB)
Who is the ICB?
Each ICB has oversight for the local Integrated Care System, which coordinates delivery of NHS services. NHS England says:
"[ICBs are] a statutory NHS organisation responsible for developing a plan in collaboration with NHS trusts/foundation trusts and other system partners for meeting the health needs of the population, managing the NHS budget and arranging for the provision of health services in the defined area."
ICBs jointly-commission GP Services in their area and, crucially, are responsible for ensuring the area they cover is properly catered for by local GP Services. For example, if a GP Surgery was to close down, they would be involved in making sure all the affected patients were appropriately consulted and transferred to a GP Surgery of their choice.
ICBs also make decisions about what procedures and medicines will be available on the NHS in their area; this is fed back to GP Services in the form of guidance documents, which show GPs what can and cannot be prescribed, or what diagnostic procedure will and won't be available.
Examples of when you might need to contact your ICB:
Your GP prescribed a medication for you and then said they could no longer prescribe it due to local budgets
Your GP Surgery refused to prescribe a particular medication you feel you're entitled to
You cannot get in touch with your GP Surgery at all because of the way they are managing communication routes
Note: The ICB cannot get involved in disputes around clinical opinions, but their patient experience teams can inform and advise you as a patient about what you may be entitled to. They may also be aware of issues the practice is having with its phone infrastructure or website and can help you to problem-solve.
Our local ICB areas are:
South & West Hertfordshire covering the local authority areas: Dacorum, Hertsmere, St Albans, Watford, and Three Rivers
East & North Hertfordshire covering the local authority areas: Broxbourne, East Herts, North Herts (except Royston), Stevenage, and Welwyn Hatfield
Cambridgeshire & Peterborough which covers Royston only.
You can get in touch with the appropriate Patient Experience Teams for each area via contact details below:
Royston - Email: capccg.pet@nhs.net or call: 0800 279 2535
If you contact the ICB, you should receive an acknowledgement within 3 working days.
This section was updated on Monday 4th July 2022 to reflect the new local NHS structure.
We're here for you
We created the article above to hopefully make it clearer where to take your query, concern, or complaint and how you can expect it to be handled. To give you the reassurance you're sending your concern to the right place, and so that we can make local commissioners aware of issues, we'd also be pleased to hear about your experiences – good or bad. Please get in touch either by phone, email, or complete a 'share your views' webform via the button below.
01707 275978
Leave a message and we'll get back to you within 5 working days.
info@healthwatchhertfordshire.co.uk