Plans confirmed for COVID-19 'booster' jabs
Booster vaccine does will be available on the NHS for people most at risk from COVID-19 who have already had two doses of a vaccine.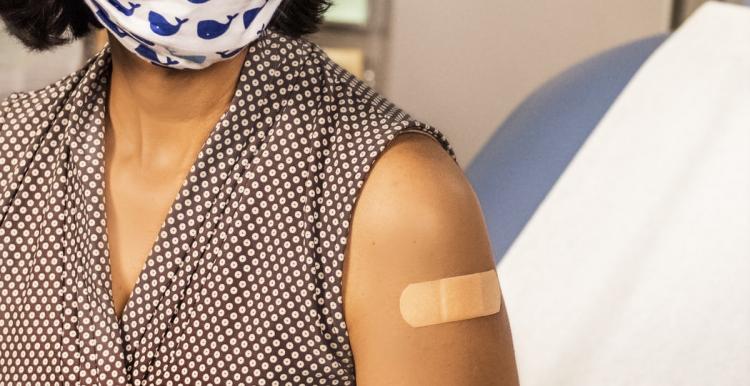 Who can get a COVID-19 booster vaccine?
The booster vaccine will be offered to people in the following groups if at least six months has passed since their second dose:
people aged 50 and over
people who live and work in care homes
frontline health and social care workers
people aged 16 and over with a health condition that puts them at high risk of getting seriously ill from COVID-19
carers aged 16 and over
people aged 16 and over who live with someone who is more likely to get infections (such as someone who has HIV, has had a transplant or is having certain treatment for cancer, lupus or rheumatoid arthritis)
More about the programme
Either the Pfizer vaccination or a half dose of the Moderna vaccination will be given as the 'booster' dose.
The NHS will let eligible people know by phone, text or letter when it is their turn to get the booster vaccination.   Most people will be invited to book at a vaccination centre or through an invitation to a GP surgery.
People are advised to wait to be contacted by the NHS before trying to book an appointment.